Freeflow Pipesystems is an ISO 9001: 2015 accredited company and operate an Approved Quality System which ensures specification compliance throughout production.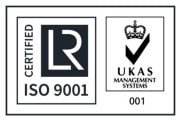 Freeflow Pipesystems is also a DWI (Drinking Water Inspectorate) approved applicator of Fusion Bonded Epoxy, Resicoat R4 which is a WRAS approved products.
Standard Processes and Procedures:-

Fabrication 

Material verification (Traceability)
Visual and Dimensional Inspection

 

Non-Destructive Examination

Below is some of the common standard that are used in conjunction with our NDE.

BS EN ISO 17637:2011-Visual examination.
BS EN 1435-Radiographic testing.
BS EN ISO 17640:2018-Ultrasonic testing.
BS EN-571-1 Dye Penetrant testing.
BS EN ISO 17638-Magnetic Particle testing.
BS EN ISO 5817, BS 2971-1991-Weld quality criteria.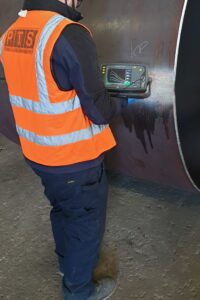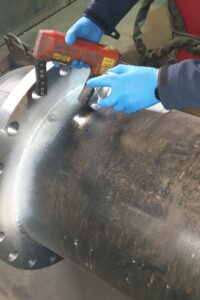 Coating Inspection

Post Shot blast Inspection
Coating Thickness 
Cure Checking
Holiday Testing
Adhesion Testing
Visual Inspection