Years of experience manufacturing pipework for the water industry

above and
below ground

Wall Starters & Couplings
---


Water Processing Plant
---


Sewage Treatment Plant
---


Pumping Stations
---

Freeflows Manufacturing Facility, covering approximately 3500 square metres, is fully equipped for the fabrication and Fusion Bonded Epoxy coating of Carbon Steel Pipework and fittings of any size or complexity.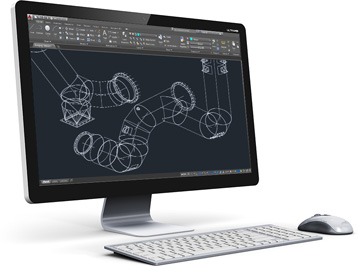 Bespoke
draughting & detailing services
The majority of Freeflows production is fabricated pipework for Water Industries, we are the leading supplier in the UK and overseas, producing thousands of tonnes per annum
Working both nationally & internationally
Freeflow Pipesystems have worked with international customers around the world, including but not limited to, United Arab Emirates, Kingdom of Saudi Arabia, Ireland and Kurdistan.
Visit our case studies library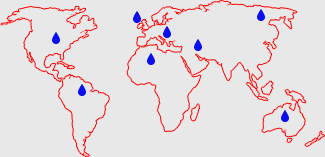 Fabricators
& Coded welders
Mechanical
Engineering
Detailing &
Layout
In-house
coating Plant
---
The epoxy is applied to preheated steel as a dry powder which melts and cures to form a continuous, insulative corrosion barrier.

This bonding process provides excellent adhesion and coverage on pipes, fittings and other equipment. The coating is resistant to corrosive soils, hydrocarbons, harsh chemicals and sea water
Fabricators
& Coded Welders
---
Freeflow Pipesystems have a highly skilled Fabricating workforce with a wealth of knowledge developing complex bespoke pipework. In conjunction with this, our qualified Welders are coded to BS EN ISO 9606-1 :2017 in MIG-MAG, TIG, MMA and Sub-Arc Procedures.

All Weld Procedure Specifications are approved by independent accredited third-parties thus creating a high-quality certified product. To ensure this quality is assured, Qualified personnel carry out Magnetic Particle, (MPI) and Ultrasonic Non-destructive Testing. (NDT).
Plate
Rolling
---
Freeflow Pipesystems has invested in a new CNC plate rolling machine. We have the capability of rolling 3-metre-wide and up to 30mm thick carbon steel from 590mm up to 3,000mm diameter.

In-house plate profiling and weld preparation leading on to full Sub-Arc welding facility completes the process. This ensures that we maintain full control of large specialist tube and can manufacturing.
Mechanical
Engineering
Detailing &
Layout
---
Our professional contracts team carry out analysis of customer requirements and produce scheme layout drawings together with detailed component drawings. Freeflow Pipesystems utilise the latest AutoCad and Solidworks CAD Software.

Our highly experienced team will work closely with your scheme designers to give the best solution for any bespoke system no matter how small & simple or large & complex the project.
Fabricators
& Coded Welders
Mechanical
Engineering
Detailing &
Layout